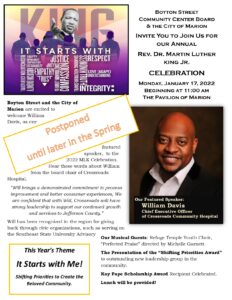 This year we will be back in-person with limited seating back at the Pavilion. The program is hosted by the Boyton Street Community Center Board. The event is in its 32th year.
This is a free event with limited seating due to current Covid-19 protocols
The City of Marion presents the 2021 virtual Dr. Martin Luther King Jr Celebration, please see the video below.